Because of a problem with an emonTx/RPi, last evening I started over with a new SDHC and the emonSD image Oct 2018.
As usual it did an update when I first powered on.
I discovered that it had updated to ver 9.9.7 but I also discovered that the emonhub.conf log had disappeared …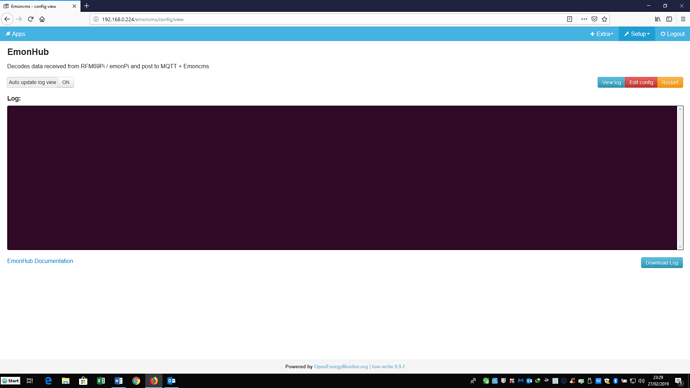 That's quite a loss as far as I'm concerned – extremely convenient when setting up Interfacers and generally getting things to work.
Can we have it back, please?