Hi All,
I'm in the process of designing a monitoring system for a 3-Phase system which includes a single phase for solar.
I'm leaning towards Option1, is it possible to approximate the 3P load using the emonPi or must it be done with the emonTX?
Also, I'm assuming the 3 phase for the aircon would be relatively balanced, does anyone have any experience to confirm?
Besides the loss of monitoring individual circuits, is there anything else I should be wary of going for option 1 over 2?
If you have any recommendations for improving this system, please let me know.
Option 1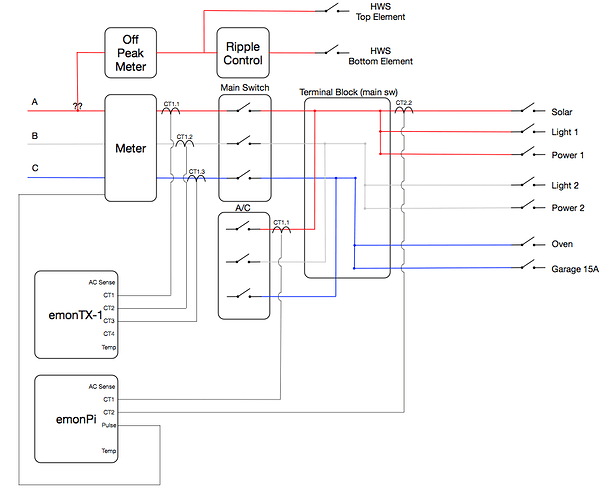 Thanks,
Andrew.