Dear,
I would like to monitor my energy consumption to see how this one is during about one year to decide if it would be interesting to add solar PV array as an auto consomption for my house.
I've placed a file with a setup I would like to implement: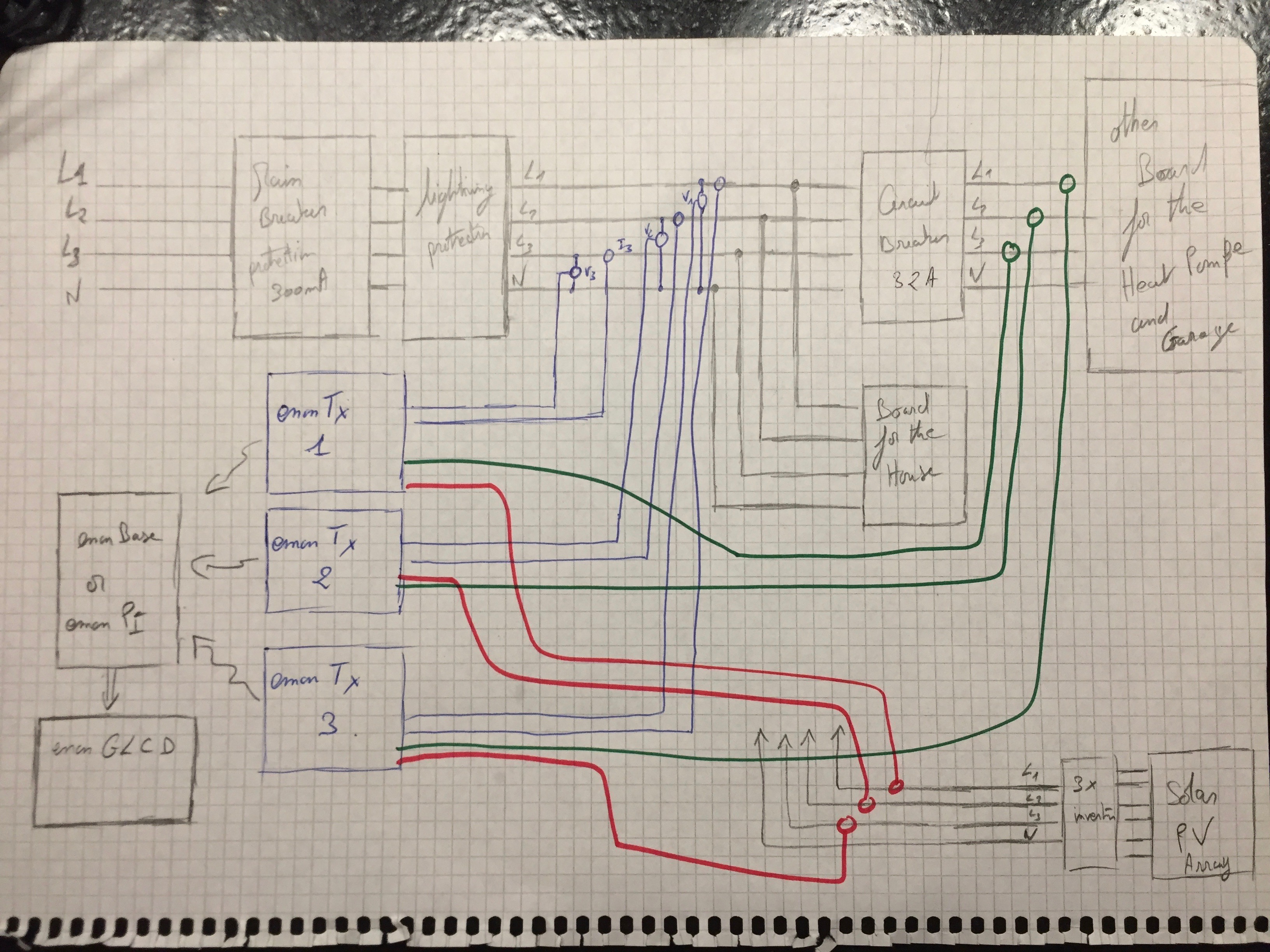 Here are my questions:
To measure the total energy consumption seems to be clear to me with a 3 phases system using 3x emoTx. However as there is other inputs available in the 3 x emoTx, would it be possible to use the other inputs to measure other dedicated energy consumption like:
3 phases going to my garage for mainly heat pump + other stuff
3 phases coming from solar PV array (which I would like to add in the futur).
(see the file link for clearer explanation)
I'm using OpenRemote to monitor all my house (server is on a raspberry 3) and I'm using already emonCms with success to get back on graph temperature, humidity and light. I suppose I don't need to buy another emonPi or emonBase; just use the one I have, right? (if yes I need to take the 3 emonTX with the wifi module the V3, right ?)
=> If it's possible, how do I configure the emonTx to send data to my raspberry 3 ? Do I need to reprogram it ?

I would like also to use a emonGLCD but I'm not sure how to configure it. Where could I found some data to install this one ? (I didn't find for the moment)
Would it be possible to use it with my configuration ?

Last question for the moment. It's about the current transformer. You have chosen a 100A version; this will be far away from the current I would get for each phases I have. Would it be possible to change it with other one like
http://www.lem.com/hq/en/component/option,com_catalog/task,displaymodel/id,U2.00.25.000.0/
If yes, what would be the impact for the emonTx ? (soft modification or also hard?)
Thanks for your feedback.