Yes James.
Works fine most of the time, but has 15-20 mins where it just goes into Error mode.
Usually after the DHW run has been going a little while.
During Error, this throws MAX values into emoncms from the flow rate and power output inputs (then ultimately into your feeds)
I recorded these 'raw' values before any processing.
Power: 13131113
Flow Rate: 131.1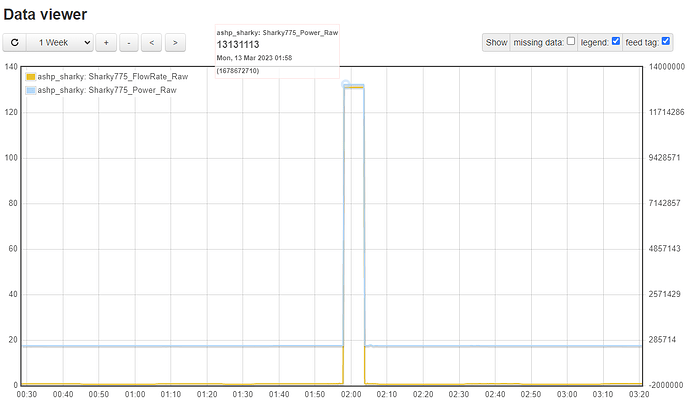 Normal values just before it flips out are:
Power: 7200
Flow Rate: 0.8
As flow rate and power (along with DT) make up the power output, this why things go belly up from an emoncms point of view.
What's strange is that i've had the heating kick out just as much flow (and more) than that and not had an issue.
I'm wondering if there's a better way these errors can be handled @TrystanLea ?