[quote="glyn.hudson, post:4, topic:2439, full:true"]
Do you also have an openEVSE?[/quote]
Yup, Here's mine: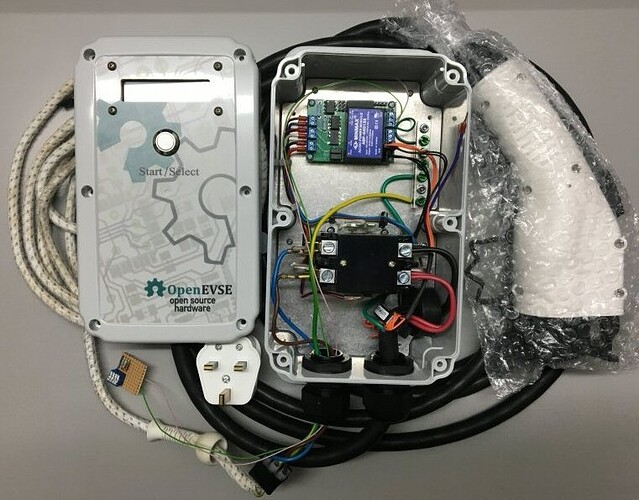 I've only got as far as assembling and testing it on the bench. I am hoping to find some time over the xmas break to do some playing with communications etc. In the meantime, I will be watching your posts with great interest.
p.s. obviously that cable from an old iron is only being used for bench testing the unit, not charging.