Ok, I think I still have not quite understood your setup. What kind of energy meter is it? Does it also count the exported solar energy (two way meter)? In the case of exporting energy the power would be negative, is that the case? Is the IoTaWatt configured to measure negative numbers?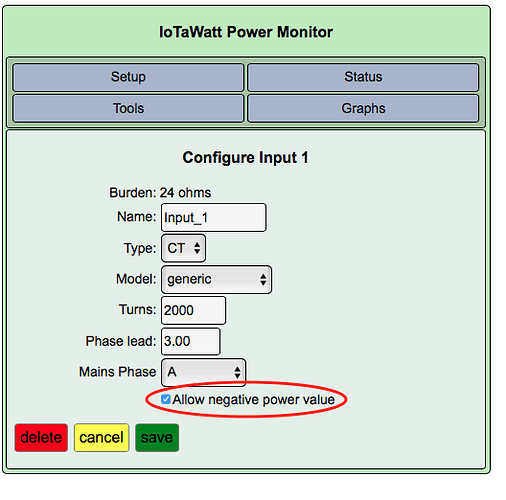 Can you please share some more details about that current transformer, please?
Is it a CT connected to IotaWatt?
---