Both, as well as IEC 61010.
The user manual says: "The line input circuitry is galvanically isolated from the outputs."
Here's a pic of the label: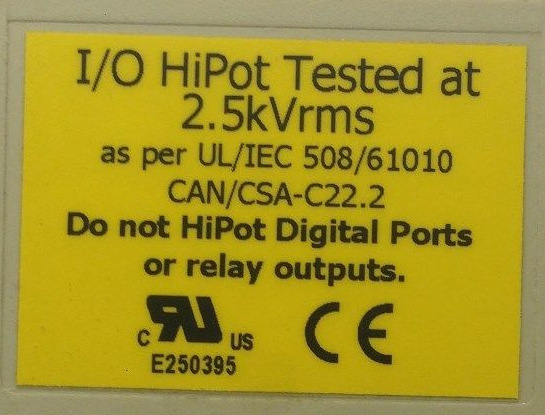 At 25 bucks, it's a throw-away item. So even if I wind up "breaking" it, no big deal.
I think I'll have a go at opening it!
Provided they haven't destroyed the markings on the chip!