With the latest stable release of Emoncms core v10.2.4 its now possible to upload the latest EmonTxV3CM firmware to an EmonTx straight from an emonPi/emonBase via the Update Firmware tool on the Emoncms Admin page.
1. Connect the EmonTx to the emonPi using a USB to UART cable: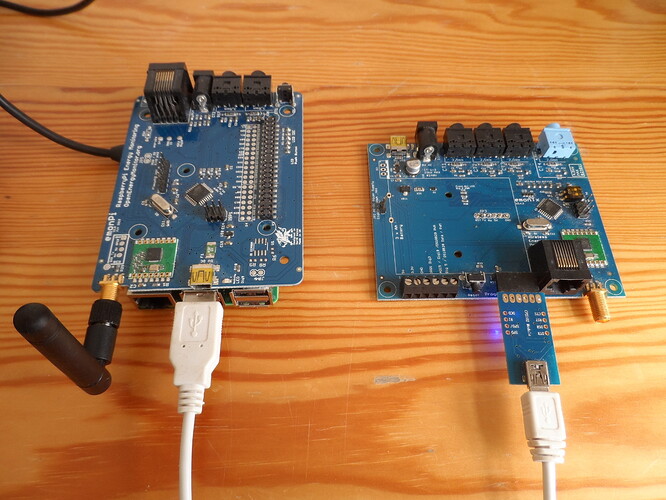 2. Navigate to Admin > Updates > UPDATE FIRMWARE ONLY, select the second item in the drop down menu for the serial port, it should be ttyUSB0. Select EmonTxV3CM from the firmware drop down menu. Click 'Upload Firmware':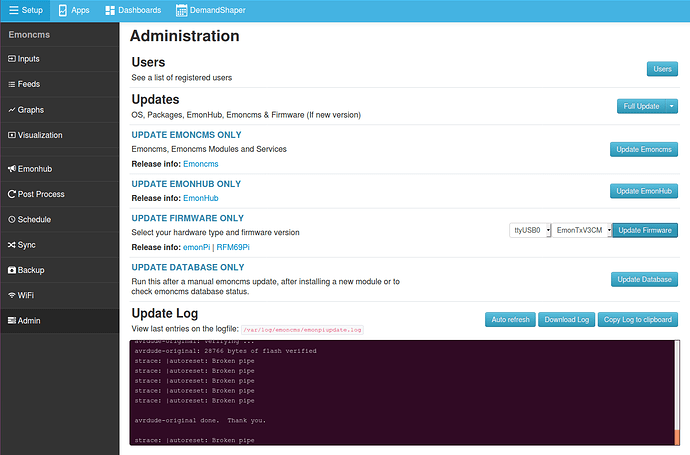 3. You should now see the firmware upload progress in the Update Log window.