I have begun using solar PV Divert. I've been tinkering with the smoothing and decay adjustments since I noticed that on days like today where it's cloudy, foggy, misty, etc and output is a bit all over that the divert feature will spike.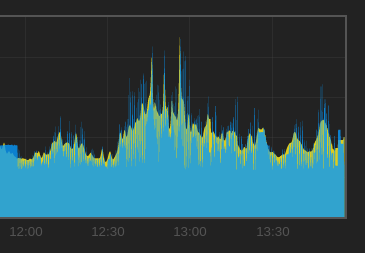 On the right I have managed to tap it down a bit.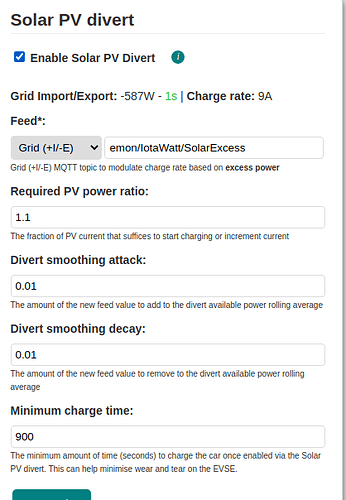 I was wondering if something that could be added might be a maximum current increase/decrease. We still have the smoothing and decay adjustment, but also have a hard stop where we could say increase of 3A between EV adjustments.
One of the things I've noticed is the EVSE will adjust the pulse, but my EV is slow on adjusting to the new pulse. This causes the EVSE to adjust a number of times overshooting the excess PV output and then to correct that slamming itself down to 6A. It yo-yos a bit before settling. I think hard stops in between the EV change might help prevent that. Make it more step like especially on days like today here.