As I had a Raspberry Pi with Stretch handy, I thought when I received my two emonTH units, I'd simply give the manual installation a go:
Before I give up and simply write an emonSD, perhaps someone can help me debug the problem:
emonCMS itself is running. It has recognised the inputs, but not that they are emonTHs and therefore the values of the input are arbitrary and have no units. Additionally, there seem to be some menu items missing: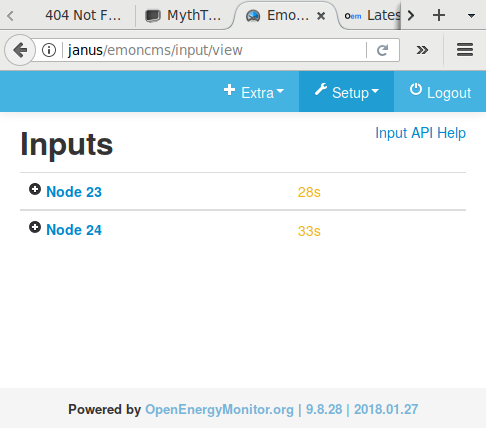 Although the inputs are updated every few seconds, if I try to create a feed from one of them, the feed is not updated.
Any clues?