Just built my OpenEVSE system and cannot connect to Emoncms.
The only difference from the normal kit is I'm using the ESP-32 Ethernet gateway module as final installation will be on the margins of my WiFi coverage.
The systems works perfectly from the local host.
I have followed all of the instructions that I can find on connecting to either server (Emoncms.org and Emoncms - user login) but my OpenEVSE interface is slightly different from the tutorials. (V3.3.2).
Need a set of fresh eyes to figure out what I'm doing incorrectly.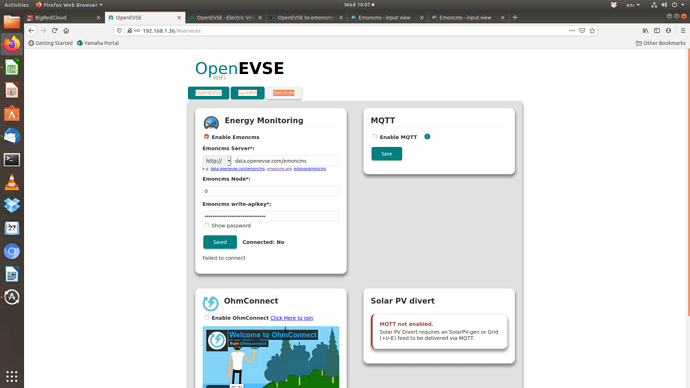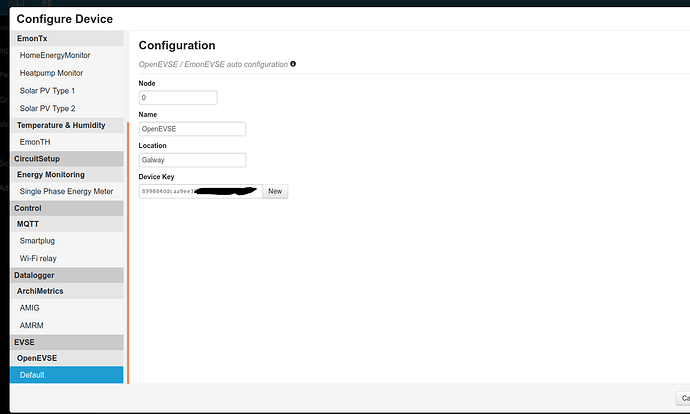 Any help appreciated.