Hi,
I have recently noticed that when I reset my raspberrypi that runs Emoncms, all the kwh logs appear to drop down to a long past value.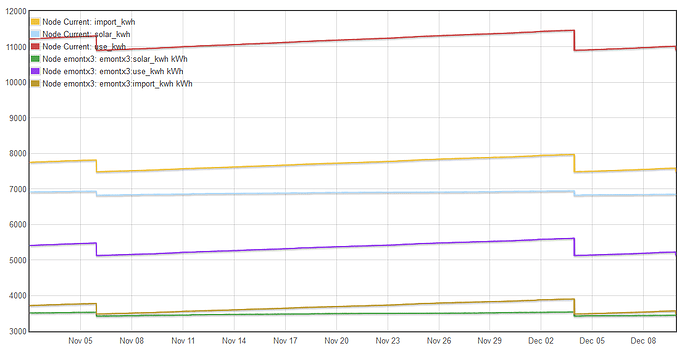 This then shows up in the Solar app like this

This started after I updated/reinstalled Emoncms.
So, a couple of questions.
What have I broken this time and how do I fix it?
Is there a script to remove these steps from the logs or will I have to try and make my own?
Thanks
Darren