Glyn & Andy,
When I was experiencing big slowdowns with my emonPi, one of the items I suspected was low memory. When I looked at the Admin page I saw this: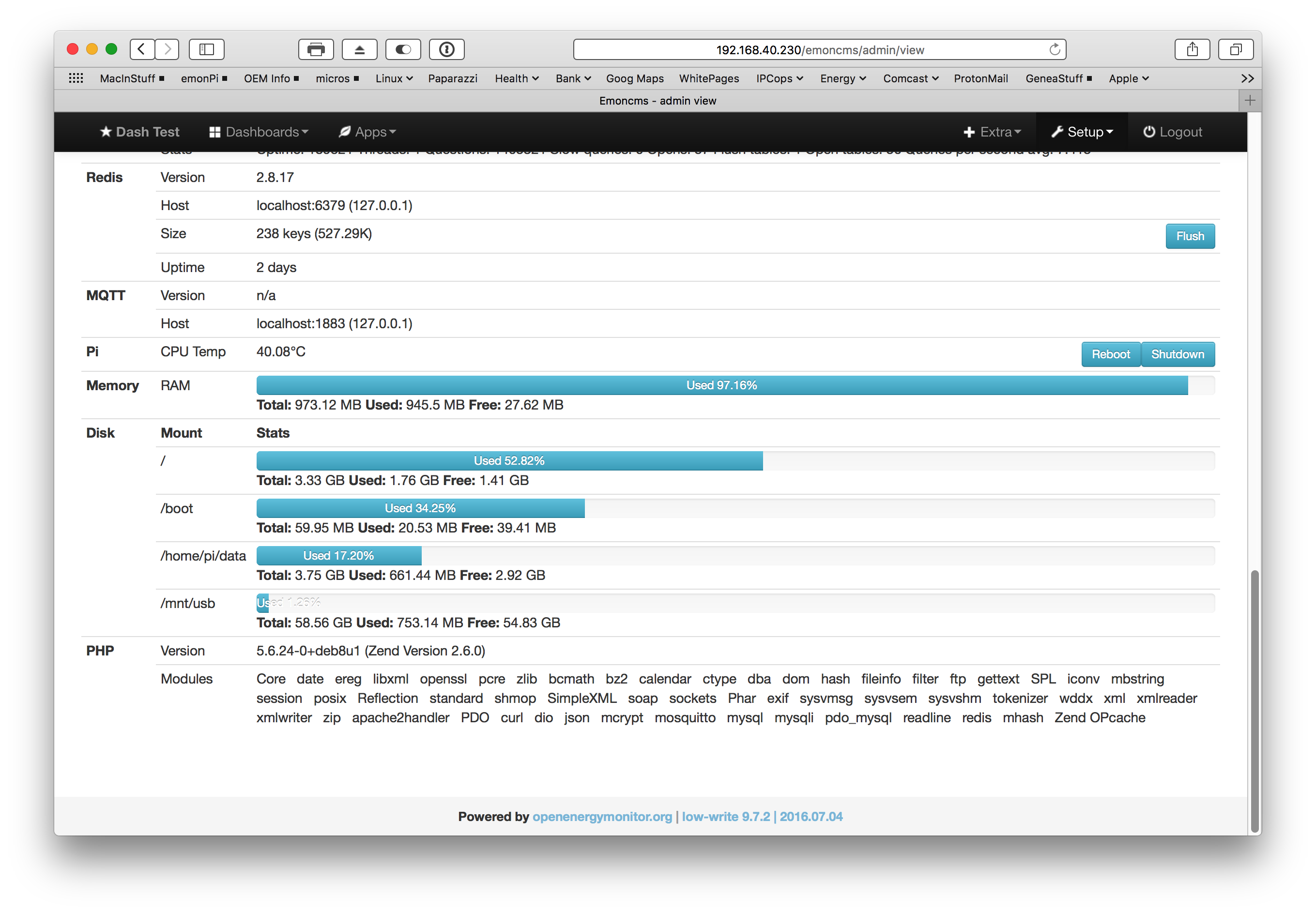 I went reading about Linux Memory and found this article:
http://www.linuxatemyram.com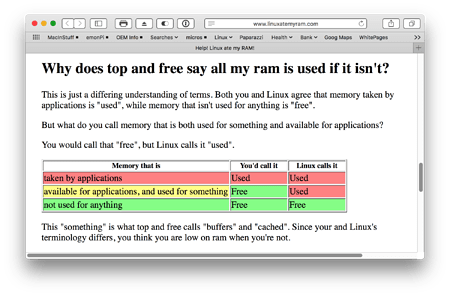 It took me a bit of research to learn it wasn't a memory issue. So I'd like to propose the Administration page display "real" or "available" memory instead of Linux memory in the admin_main_view.php file.
 


I'm not sure of the right way to offer this via github so I decide to post it here:
$sysRamUsed = $system['mem_info']['MemTotal'] - $system['mem_info']['MemFree'] - $system['mem_info']['Buffers'] - $system['mem_info']['Cached'];
$sysRamPercent = sprintf('%.2f',($sysRamUsed / $system['mem_info']['MemTotal']) * 100);
echo "<tr><td><b>Real Memory</b></td><td>RAM</td><td><div class='progress progress-info' style='margin-bottom: 0;'><div class='bar' style='width: ".$sysRamPercent."%;'>Used&nbsp;".$sysRamPercent."%</div></div>";
echo "<b>Total:</b> ".formatSize($system['mem_info']['MemTotal'])."<b> Used:</b> ".formatSize($sysRamUsed)."<b> Free:</b> ".formatSize(($system['mem_info']['MemFree'] + $system['mem_info']['Buffers'] + $system['mem_info']['Cached']))."</td></tr>\n";

I think this is the correct file…