I installed the IoTaWatt in my electrical panel yesterday and configured the inputs. When I looked at the Input Channel Status I saw two inputs had measurements in RED text. Digging thru the IoTaWatt wiki and OEM IoTaWatt category I came across a post that mentioned the CT is backwards. So I flipped Input_3 and Input 5 CTs and the text changed to BLACK. Success!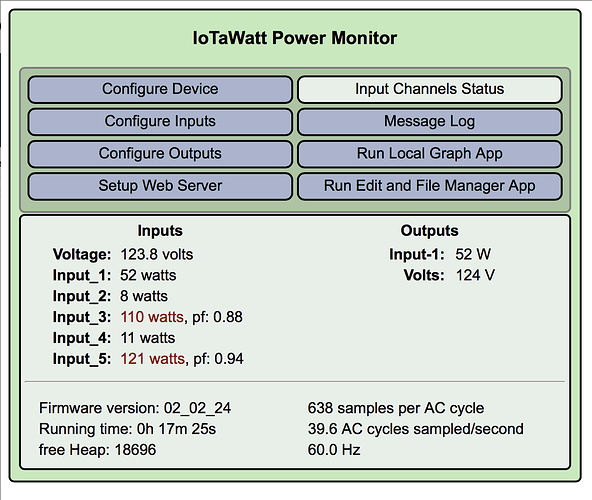 After that I moved the IoTaWatt and needed to power down. After powering back up now all Inputs now have RED text.

So is RED text really a CT backwards?
PS - My next step was going to be to flip the 9 VAC VT (but I don't think there is enough room in my install to flip the VT.)