Hi, due to some regular,weekly crashes on my local emoncms running on my emonpi, the statistics on kWh/d has gone a bit haywire: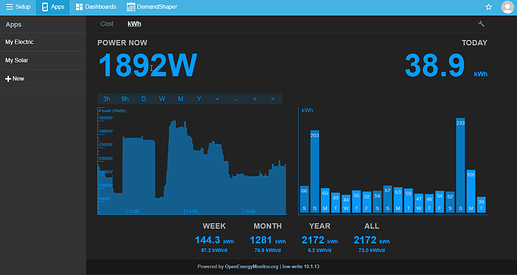 The emoncms is fed by two IotaWatt units, and they hold watt-data during the down-periods of the emonpi. So when I cycle emonpi power and its rebooted, all power (Watt) data samples are written into the emoncms database. But - in the mean time the calculated kWh gets all wrong, as can be seen on two consecutive Sundays (and the following Monday).
This graph shows the same, where the crashes happened on each of the jump in the curve: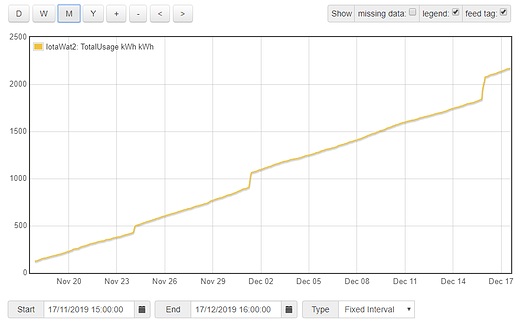 I have updated the emonSD image to oct19 now, so I have hopes these crashes are history, but…
Is there a way to recalculate entire FEEDs or parts of FEEDs?