Hey,
I'm trying to figure out how to do cost calculations correct using an input with dynamic pricing.
I have the pricing input in place and working: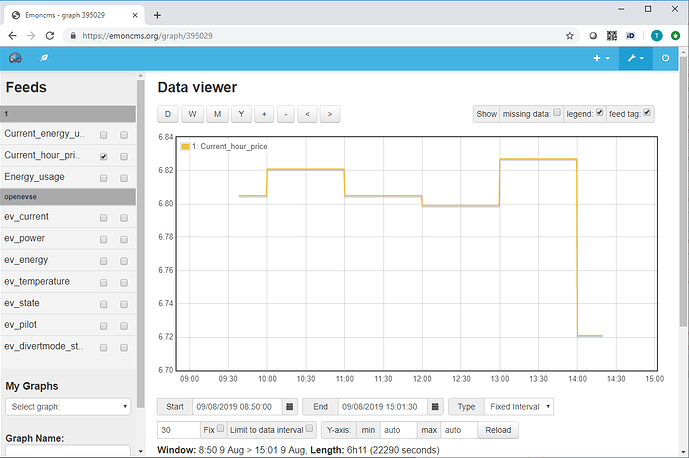 These prices are from Nordpool spot - hourly market pricing in Nordics. They fluctuate quite a lot and therefore fixed pricing calculations are useless:
https://www.nordpoolgroup.com/Market-data1/Dayahead/Area-Prices/EE/Hourly/?view=chart
What kind of feed setup etc would make sense?