Hi!
I have 4 EmonTX. I'd like to measure my house input(3 Phases + Neutral, 220V between phases), using 3 EmonTX(One for each phase) and I'd like to monitor a specific appliance(A 3000W resistance) using another EmonTX.
My doubt is that this appliance is 220V, it uses 2 of the 3 phases. 1 EmonTX is OK to measure, or I need 2 EmonTX to monitor the consumption in this appliance?
Attached a rough drawing. Do I need this CT2 in the appliance measuring?!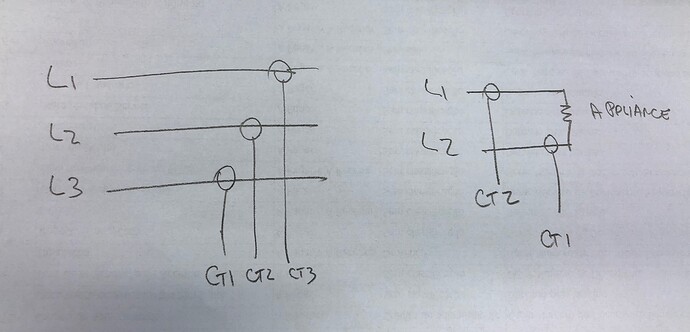 Note 1: Also, there is a Neutral not in the schematic.