Hello all,
Just wanted to double check that I'm on the right track in terms of hardware to purchase before I go ahead and do so.
There is a distribution unit in my office which supplies power to a number of racks of equipment. Each rack is supplied by any two phases from a 3-phase supply, as per this photo (each number is an equipment rack):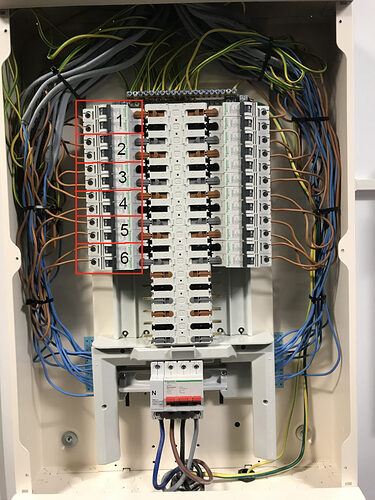 As a minumum I need to monitor the power consumption of a single rack, but I'm hoping I can use an emonTx with four clamps to measure two racks at a time (each rack has 2 x 16 amp supplies).
So based on that, my intention is to buy 1 x emonBase, 1 x emonTx, 4 x CT clamps and 1 x AC-AC adapter. Could someone confirm this is correct?
I read that It's likely the emonTx will need a separate power supply rather than using the AC-AC adapter. How will I know if this is the case? Inaccurate/unreliable measurments?
Thanks,
Mark