Hello,
Had a stange thing happen - yesterday I changed some feeds from private to public. I did this by multi-selecting tick boxes accross several nodes (this is an exampe, not the actual feeds I edited):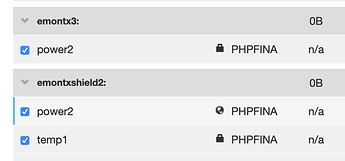 After this, some of the feeds moved from their node to a different node and the feeds that already existed in that node are now broken:
'power2' was in node emontx1, 'battery' and 'Outside temp2' were in node emonth6
All the other feeds which are now not updating are the ones that are supposed to be there (node Heatpump).
When I look at the inputs page, the Heatpump inputs that I was using (4 x temp inputs) have all been duplicated and the originals are now not sending data: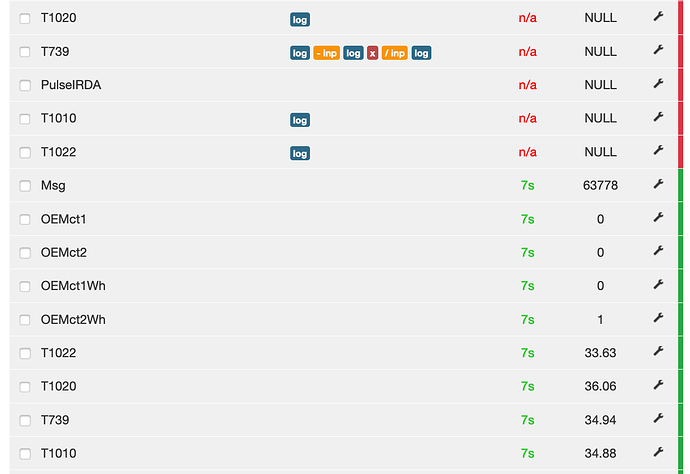 Is there a way I can restore evereything to how it should be??
Mark