Hello,
after setting up an account on emoncms everything works fine.
Now i want to sync all data to my local emoncms on raspberry.
Setting up the raspberry with the sd card image worked well, updating also.
After syncing with the remote emoncms.org i get this failure when i'm lloking at the inputs.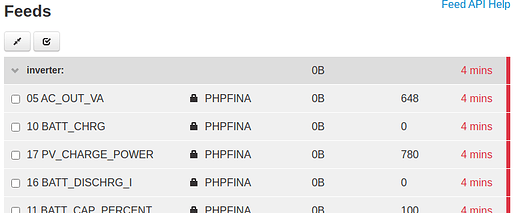 Also all feeds are listed with 0B, dispite in graph view all my data are present.
now i'm strugling two days with this…