I just browsed to the EmonCMS app on my local RPi. It was my first visit in a few days. What I saw was the Feeds page only partially rendered. In particular, the "eye ball" icon/button and nearby other icon/buttons are not rendered. Rebooting does not help. The machine seems to have plenty of free disk space on all partitions.
I've included a screen shot. The problem remains even if the browser window is bigger.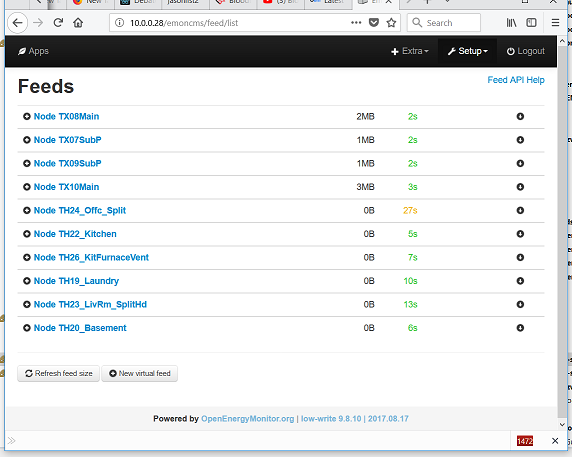 Where should I look to diagnose this?
J.