I have an EmonPI running emonSD-24Jul20. I have two IotaWatt units pushing data to the emonpi, and this has worked for years now. This morning I upgraded the EmonPi from 11.0.6 to .7, and one of the IotaWatts works as before, while the other suddenly pushes data to a new set of inputs: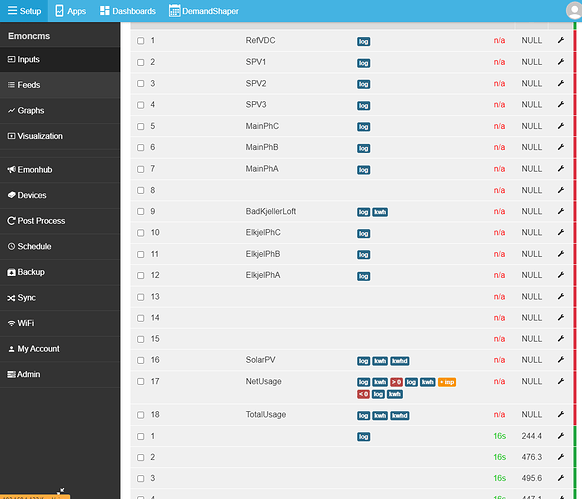 Embarrassingly enough, my newest EmonPI backup is from early January this year. The IotaWatt data can be retrieved for the period in between, but it will take time, and I have never used a backup before. If I knew this could solve the problem, I would do it.
The other way would be to reconfigure the emonpi and create 18 new feeds. This is a lot of work, not at least because it will sort of mess up my dataflow downstream in a quite spectacular way with a lot of reconfiguration needed. It will also result in losing continuity in the emonpi feeds.
Can anyone point to the best solution here? Thanks!