Hi. For some reason my emonpi crashed & I didn't notice it for 3 days. I'm not worried about why it crashed, but looking at my data, the solar and usage show as non-zero flat lines for the period in the MySolar app.
Is the app extrapolating with Zero consumption and generation recorded,
or is emoncms assuming a flat non-zero generation and consumption for that period? If so, do I need to edit my data? If so, how?
Hopefully, a screenshot of the app graph is attached.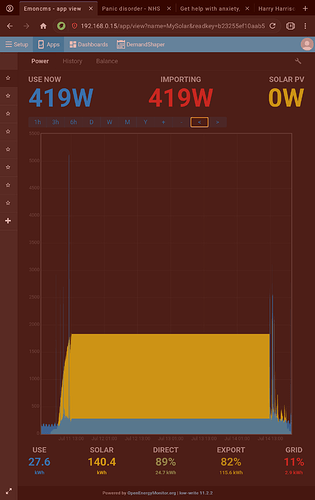 Any help/advise appreciated