Using emoncms 10.2.3 I have a probe that reports a temperature which is stored as PHPFINA.
Using the Data Viewer
If i look at the data at the "1 week" view there are chunks that appear to have no readings
If i zoom into that time at the "1 week" view its still missing, change to the "1 hour" view and magically the data appears.
In fact at any level except "1 Hour" the data disappears…
Help!!
1 hour view showing data::

Zoomed in 1 week view - data gone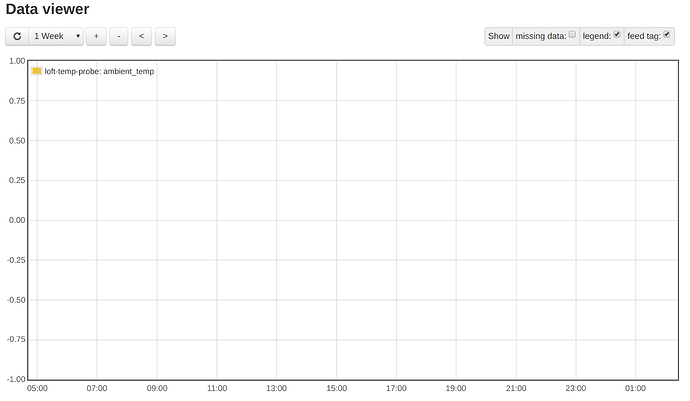 1 week view - missing data