I want to delete a Feed and when I click on the garbage can I get this message: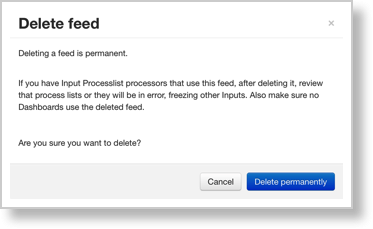 It is a great reminder!
In the old forum I remember Paul mentioning to change the name of the feed and so I prefix the almost deleted feed with TBD_ (e.g., TDB_FeedName). And then I go through most every Input, Virtual Feed and Dashboard trying to remember where I used the Feed. And I usually miss something!
Is there an easier way to determine where a feed is being used?
(besides deleting it and looking for errors)