It seems that the default interval in Data Viewer doesn't get updated when a stored graph is retrieved: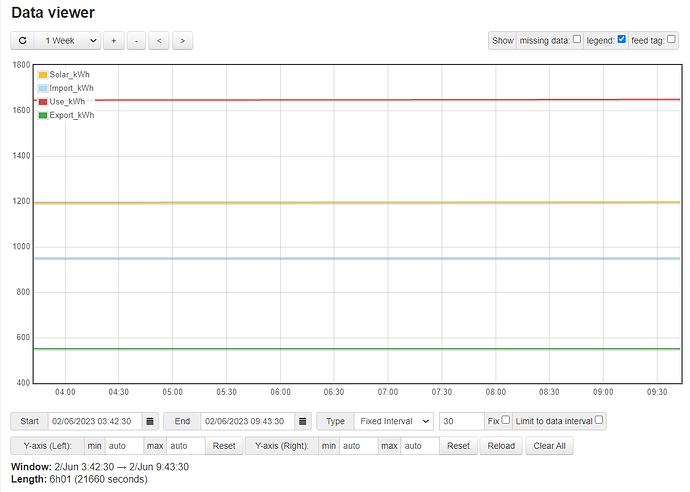 This shows the screen immediately after the graph is retrieved and is displaying 6 hours, as set-up.
If I now click the refresh button in the top left the timescale changes to '1 Week' as this is what is listed.
Is this the expected behaviour, or should the default timescale be automatically restored with the graph?
Thanks
Martin