After update and reboot I can't access my dashboards anymore. I was following this topic but had also no luck.
If I press F12 in the browser and select a dashboard there is no html for the dashboard. See enclosed screen shot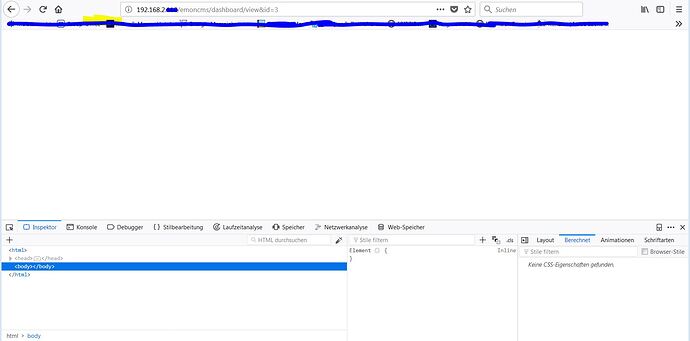 How can I reset this?
All graphs and feeds are visible and no error occures.
There is no /var/www/emoncms/dashboard folder! Could this be the problem?
There is a /var/www/emoncms/Modules/dashboard folder!
I found the following error in apache2 logfile:
[Sat Sep 15 18:38:15.544158 2018] [:error] [pid 3068] [client 192.168.2.154:58450] PHP Warning: require(Modules/vis/vis_langjs.php): failed to open stream: No such file or directory in /var/www/emoncms/Modules/dashboard/Views/dashboard_edit_view.php on line 22, referer: http://192.168.2.112/emonclog file: d/Views/dashboard_view.php on line 24, referer: http://192.168.2.112/emoncms/dashboard/view&id=3
line22:
The file Modules/vis/vis_langjs.php does not exist!