Hello I have trouble figuring out what is happening, I clamped a CT sensor connected to emontx v3.4 on battery power, to the neutral of my heat pump located outside. The reading seemed a bit high with a Standby power consumption ok 88-92 Wh. So I decided to put another ct sensor on the neutral directly on the general interruptor for the heat pump. That reads 5w,
Very odd then when load of the heat pump tends to lower due to modulation, the reading steps abruptly up reading circa 250Wh more and more than the whole house consumption which, in normal conditions, everything off just fridge router, switch and Ventilation running, is around 250-300 Wh

, that is how it looks like,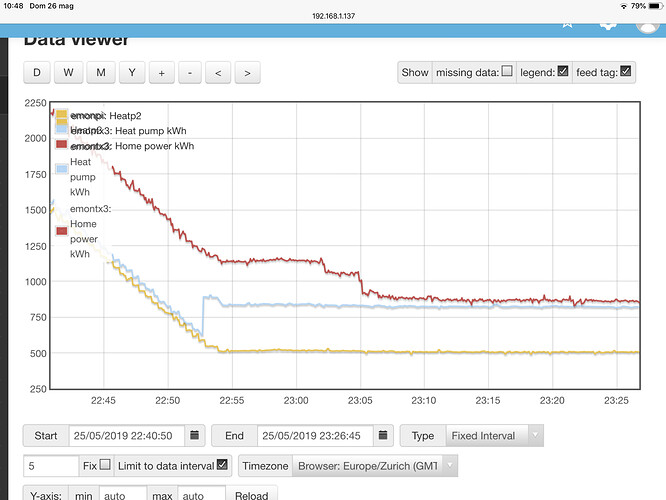 and that is the strange behaviour happening At lower loads.
Can anybody help me troubleshooting that?