Can anyone offer any suggestions why my controller webpage is displaying 60000 ms for the round trip? It also show many errors on the modules page 5 of them have less than two errors and the other 27 are all between 1500-2500 Bad Packet Count.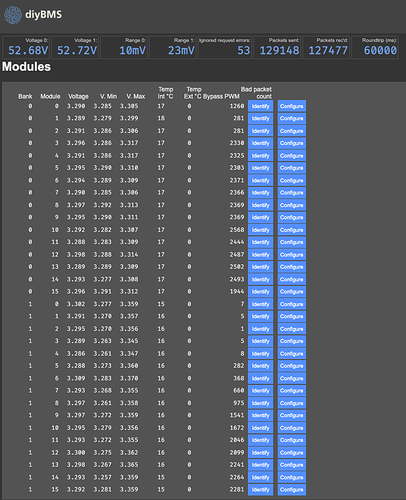 It seems to be working despite these numbers, but I would like to make it work properly.
the only other glitch for me is in the modules page when I click CONFIG on a module, i have to click and wait over and over as many as five times for it to show the config section. strange behaviour i'd say
Ideas?