Hi!
My first post, but has been a user for a long time. I have a small issue with the "Bargraph" it seems as if the daily values are a day late. Here is a screen dump with the same data shown as a Bargraph and as a Graph: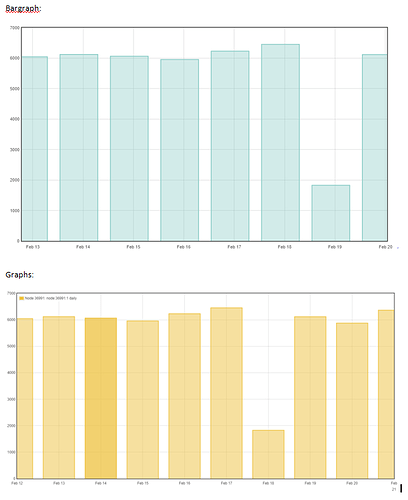 I really like the "Bargraph" as it enables me to see kWh/year, kWh/month etc.
Any suggestions, fixes or workarounds?
Kind regards
Anders