Hi all,
My friends install (which I setup), using a solitary EmonTx v3 with wifi direct posting to emoncms.org shows only 50% data quality: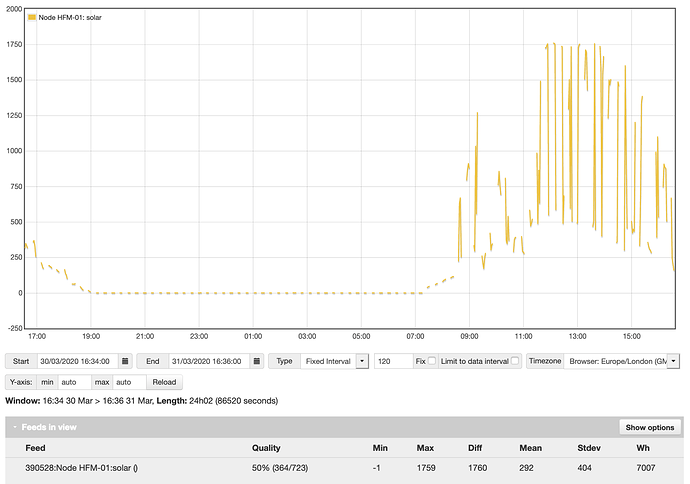 However all the data appears to actually be there with data points every 10 seconds. As far as I'm aware, I setup the feeds as per the standard instructions. This casues issues when looking at the graphs on the 'My Solar' app.
Anyone got any ideas?